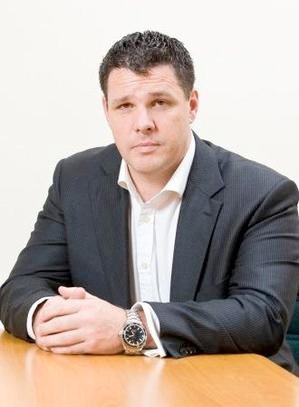 Panic can set in when a cloud service is over subscribed. In their desperation to keep the plates spinning, the staff and systems will bumble all over the place, like a team of Norman Pipkins, the comic creation of Norman Wisdom.
Are you about to experience the Wisdom of the cloud? Craig Beddis, regional SVP at UC4 Software, seems to think so.
There is no doubt that enterprises can benefit from putting applications in the cloud to take pressure off their own internal systems, Beddis writes.
However IT managers need to ensure that the cloud provider can cope with spikes in demand or they may experience periods of downtime, perhaps even caused by high usage from the cloud provider's other customers.
Where business-critical applications are moved into the cloud and any downtime could have serious repercussions, businesses must ensure these issues are written into the SLA with the provider to guarantee even high levels of capacity and therefore uptime.
Where possible, IT managers should try to provide as much information as they can to the cloud provider about anticipated level of demand and when and why they should occur, which can be monitored using intelligent automation tools.
Even if specific capacity levels aren't stipulated in the SLA, IT managers can communicate expected high levels to the provider as soon as they are aware of them, which is mutually beneficial as it helps the provider manage and plan their systems and allows the customer to better manage the relationship and therefore levels of service, even if it's not in the formal SLA.
Mike Ramsey, a fictional IT manager, runs the IT operations at a large UK retailer with 40 stores across the country. One of Mike's biggest challenges is how to maximise sales from the company's website and has spent the last five years building a sophisticated e-commerce system. Last year he began looking at ways to cut costs and make customer transactions more efficient and decided to outsource this service to a cloud provider.
By putting customer transactions in the cloud and allowing a third party to carry them out, all customers' details were held on the cloud provider's server. Formal SLAs meant that Mike knew there was high security of this data and if this server went down as it was mirrored in a back-up so that transactions could be carried out 99.99% of the time.
However, when a new online marketing promotion meant that on one day 50% extra customers accessed the site, the transaction system slowed down and many prospective customers became frustrated and left the site without placing an order.
When he enquired about the problem with the cloud provider, he was told that capacity was too high for the provider to carry out all the transactions with other external traffic their server was experiencing at the time. They apologised but said that this will happen from time to time and that no form of compensation was available as it was not stipulated in the SLAs.
This was first published in September 2011